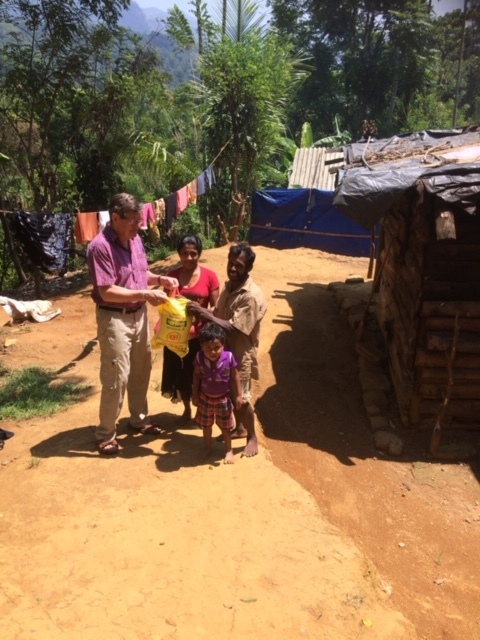 OIAL are currently in Kotmale area, visiting completed projects and looking for new projects to take on.
It is not always possible for the vehicle to get to some of the areas visited and is therefore necessary to hire tuc tucs to take us up and down the narrow lanes.
We are also handing out to those families in need food packs which consist of dried food, reice and lentils.