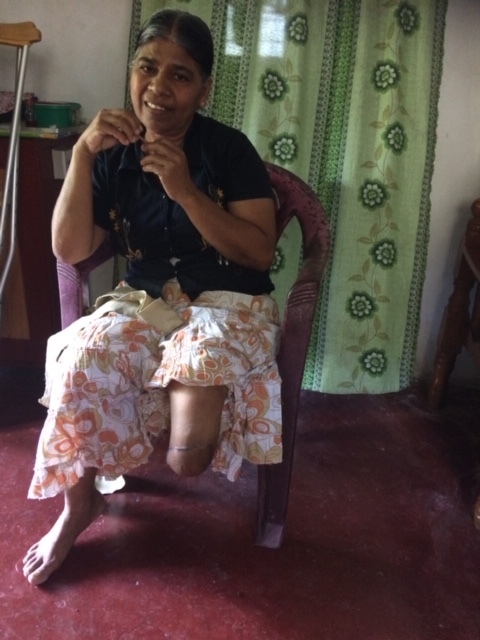 This Lady lost her leg below the knee in an accident about 12 months ago. The wound has healed and she would be a good candiate to have an artifical limb fitted. She currently uses crutches to get about, but is unable to use public transport.
As she does not live near to where a new limb can be fitted and also unable to use public transport there is a cost to her for 3 return Taxis to Hingurakgoda,food and lodging and a helper in addition to a new limb. These amount to Rs 66,000 - Say £275.
There is an initial measuring and then fitting of the limb which involves returnig after 10 days to collect.