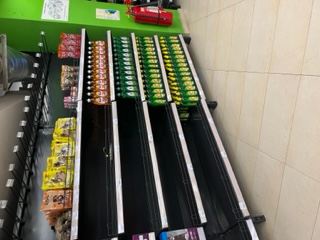 After almost 3 years we have been able to make it back to Sri Lanka and been able to assess the situation for ourselves.
Although things are improving slowly Fuel is restricted to 20 litres a week and is monitored with a pass. No pass no fuel, making it very difficult to travel freely around the Island. Also prices have tripled on hiring a vehicle.
At times there are Petrol Sheds as they are called here with long queues or no Fuel at all.
Supermarket shelves are sparsely stocked and prices have doubled.
As you know we have been continuing to help with food packs which we all feel is essential in the curent situation.
We will again be distributing ourselves on Saturday making food pack drops to those who are desperately in need. We will be providing Rice, Dhal, Mackerel, Sugar, Tea & Powdered milk.